Larry Knechtel performed live and in the studio with the top-selling artists in music for nearly half a century.
Larry was a key member of 'The Wrecking Crew' - the Los Angeles-based collection of studio musicians that re-wrote pop music history in the 1960's and 70's as well as a member of the multi-platinum selling group, 'Bread'. Beyond that, he was also a Grammy-winning arranger, producer, and solo artist. 
Few musicians can equal the breadth, depth, and quality of his experience. Larry performed and recorded with a broad range of artists that represent a who's who of pop and rock. Just to name a few : The Beach Boys, Ray Charles, Duane Eddy, Fats Domino, Elvis Costello, Billy Joel, Simon and Garfunkel, The 5th Dimension, Dolly Parton, Steppenwolf, The Doors, The Byrds, The Mammas and Papas, Elvis Presley, Hank Williams Jr., David Gates, Neil Diamond, Dave Mason, Harry Nilsson, Poco, Johnny Rivers, Tim Weisberg, Randy Newman
His keyboard work on the Dixie Chicks' multi-Grammy Taking the Long Way was proof that he remained at the top of his game even at the end of his life.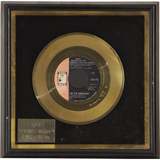 Larry's Gold

Read about just a few of the Gold and Platinum records Larry worked on during his storied career.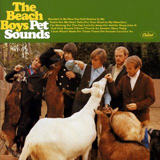 Pet Sounds

Larry played keyboards on one of the most influential recordings of all time - The Beach Boys' Pet Sounds. Read Larry's memories of the sessions in an interview he did with David Leaf.

Picture Book
See some photos of Larry throughout the years
How did Larry influence you?
Leave us a note about the impact Larry has had on you.